Wharf Street boat ramp and channel to be cleared immediately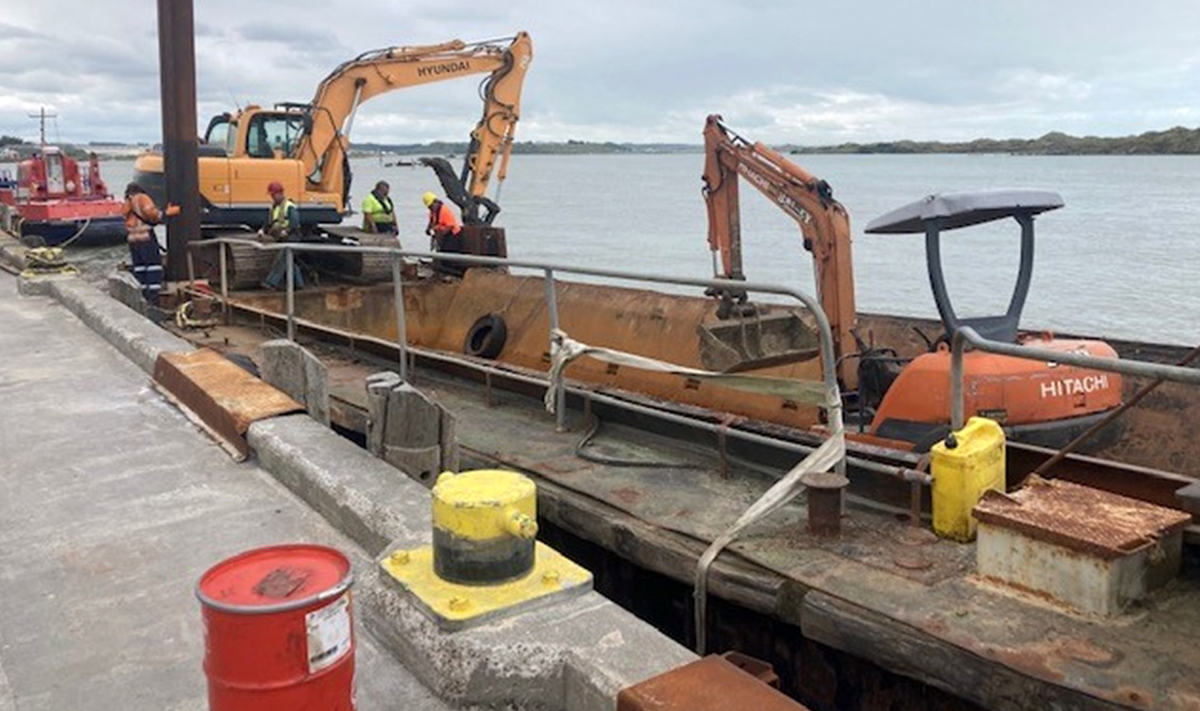 Work to clear the Wharf Street boat ramp and channel of silt has begun this week, ensuring access for the Whanganui Coastguard and recreational vessels.
The work, managed by the Whanganui Port Operating Company and funded by Whanganui District Council, is a follow up to initial clearing in December last year and is expected to take around three weeks to complete.
Whanganui Port project manager Phil Wardale explains the process.
"The last operation in December was an interim land based solution as we were waiting for replacement parts for the dredging barge to arrive, so this time around the works will be more thorough, clearing the channel in the port basin, right up to the boat ramp," he says.
"Due to the mud and silt build up in the port basin, we will dig a channel to the Te Anau first, and initially side cast the dredged materials. Once we have made a channel we can then unload the dredged silt in the main river channel next to the Te Anau wreck, during outgoing tides," he says.
Whanganui District Council Chief Executive David Langford acknowledges the support of iwi and hapū representatives Te Mata Pūau.
"Te Mata Pūau have, and will continue to provide leadership on ensuring the work that we do is in the best interests of the awa. This includes assessing the impact of dredging on the port basin and surrounding native habitats, helping us to determine long term solutions for this area of the river as part of Te Pūwaha, the Whanganui Port revitalisation project."
These works will improve access for recreational boat users, while also ensuring essential river access for Whanganui's Coastguard vessel.
"We do ask for patience from boaties when they are launching at the Wharf Street boat ramp. The works will be carried out predominantly during mid and low tides. Due to the size of the dredging barge there may be some small delays as the vessel will need to manoeuvre to get out of the way," says Phil Wardale.
If Wharf Street boat ramp users have any questions about the works, please contact Rachel Haapu, Port Operations Officer on 06 344 7684.